Community Magazine
First published in 2009, the Community Magazine continues to be a monthly publication funded by advertising revenue and promoted by local partners and the community.

The Magazine has become a vehicle to centralise information between and about local businesses, community, and public sector news and issues, aimed at a general public readership of 10,000 people; it is our flagship initiative in capturing the voices of local people.

For a digital copy of our July 2022, click the picture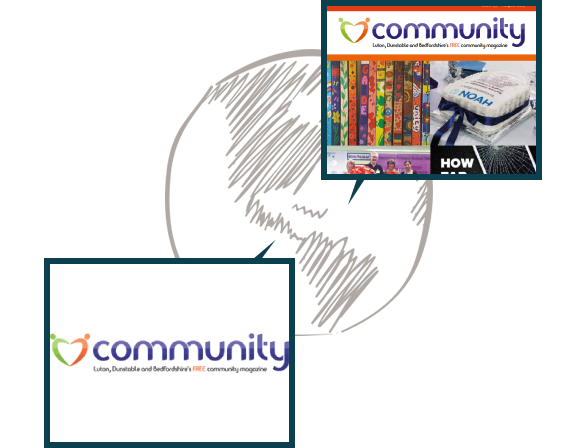 Advertising
Let's be honest. There's more than one way to skin a cat when it comes to advertising.
Provide your own artwork or leave it to our in-house design team, the choice is yours. Also available is paid-for editorial; your marketing message appears as a news story, our PR service can ensure FREE editorial coverage when this is appropriate to both your needs and the remit of the magazine.

From newspapers and magazines, sales promotion to door drops, a-boards to billboard posters – not to mention the innumerable options digital marketing offers. The hard part is choosing the options that are right for you. For seasoned advertisers, selecting the medium, getting the message right and creating something that is as effective as it is beautiful is just part of the process.

For the less well versed it can be a minefield. And that's where we come in. Community magazine can help. We provide a design and marketing service to ensure you're on brand and getting your message across – and a distribution network that means you're reaching your target audience. Moreover it doesn't cost the earth either. Now that is good news.
So whether you've already got in mind what you want or you need a bit of help to get there, drop us a line on info@ciluton.co.uk.