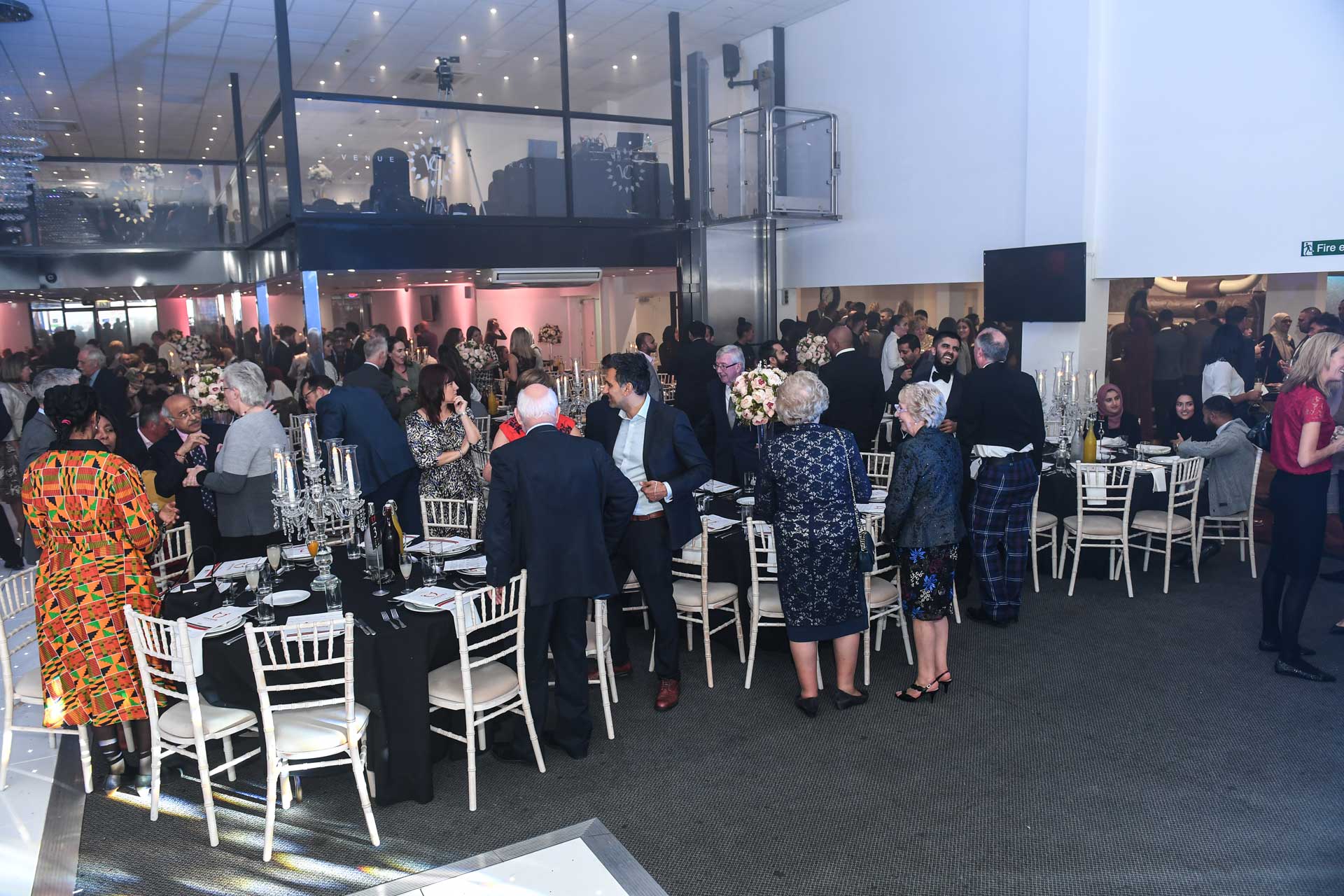 Luton & Bedfordshire Community Awards
The Luton & Bedfordshire Community Awards is an annual ceremony, celebrating the unsung heroes of our diverse and multicultural community and applauding those that that seek to make the lives of others, easier, happier and more fulfilled. The Community Awards is now in its 11th successive year and continues to see great support from the local community.

Over the years, we have supported a number of local and national charities, and by organising and undertaking a range activities, we have been able to raise significant amounts to support these valuable causes. To date, we have raised over 350k for local causes.

Most recently, we have chosen to support Level Trust and Luton FoodBank raising £15,000 and £25,000 respectively, just over £29,000 for Keech Hospice whilst last year, following a hugely successful campaign we raised £15,000 for Luton & Dunstable Hospital Helipad Appeal
We ended the year by continuing our fundraising activity in support of Children with Cancer but specifically to support Finnley's Warriors who following Finnley's own battle with a rare and aggressive form of cancer now raise funds for Children With Cancer, As a team of 21 we signed up for the London Marathon 2019 and set a target of £50,000 to be raised for this amazing charity.

By January 2019 we had already raised £18,000 for this cause, as of May 2019 after running the London Marathon, we have exceeded our target and raised over £70,000.

The Awards are an excellent way to 'put something back' into the community whilst gaining a great level of exposure through our cost-effective marketing packages. If you are interested in finding out more on how your organisation can get involved in the 10th Annual Awards please email mostaque@ciluton.co.uk to receive a sponsorship brochure.

---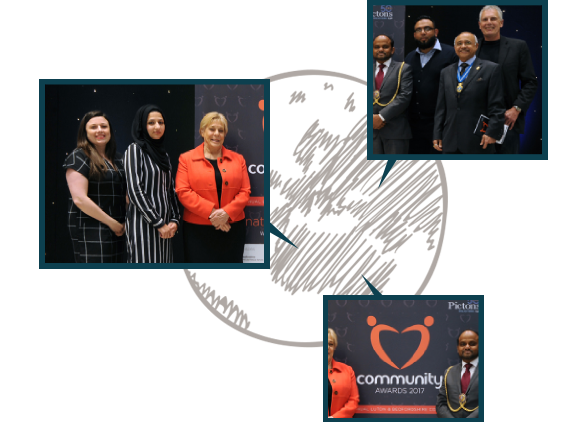 Sponsor an Award
For businesses and organisations within Luton & Bedfordshire, supporting the Community Awards is a great way of supporting the local community and has instant tangible benefits noticeable for those involved.
In a continuously tough economic environment, the Community Awards has benefited many previous sponsors in gaining exposure and increased customer awareness through our various marketing and promotional channels of the Awards.
We would like to welcome organisations with an opportunity to sponsor one of our amazing categories and join a cohort of local well-established and reputable firms in getting involved with the Community Awards. We have a number of exceptional sponsorship and package deals available for organisations to support this year.
The Awards are an excellent way to 'put something back' into the community whilst gaining a great level of exposure through our cost-effective marketing packages. If you are interested in finding out more on how your organisation can get involved in the 10th Annual Awards please email
Mostaque@ciluton.co.uk
to receive a sponsorship brochure.

---
Nominations
Our nominations are not yet open but keep an eye out.Keep up to date with us on our social platforms. Please also take some time to read over our nomination guidlines & Terms & Conditions.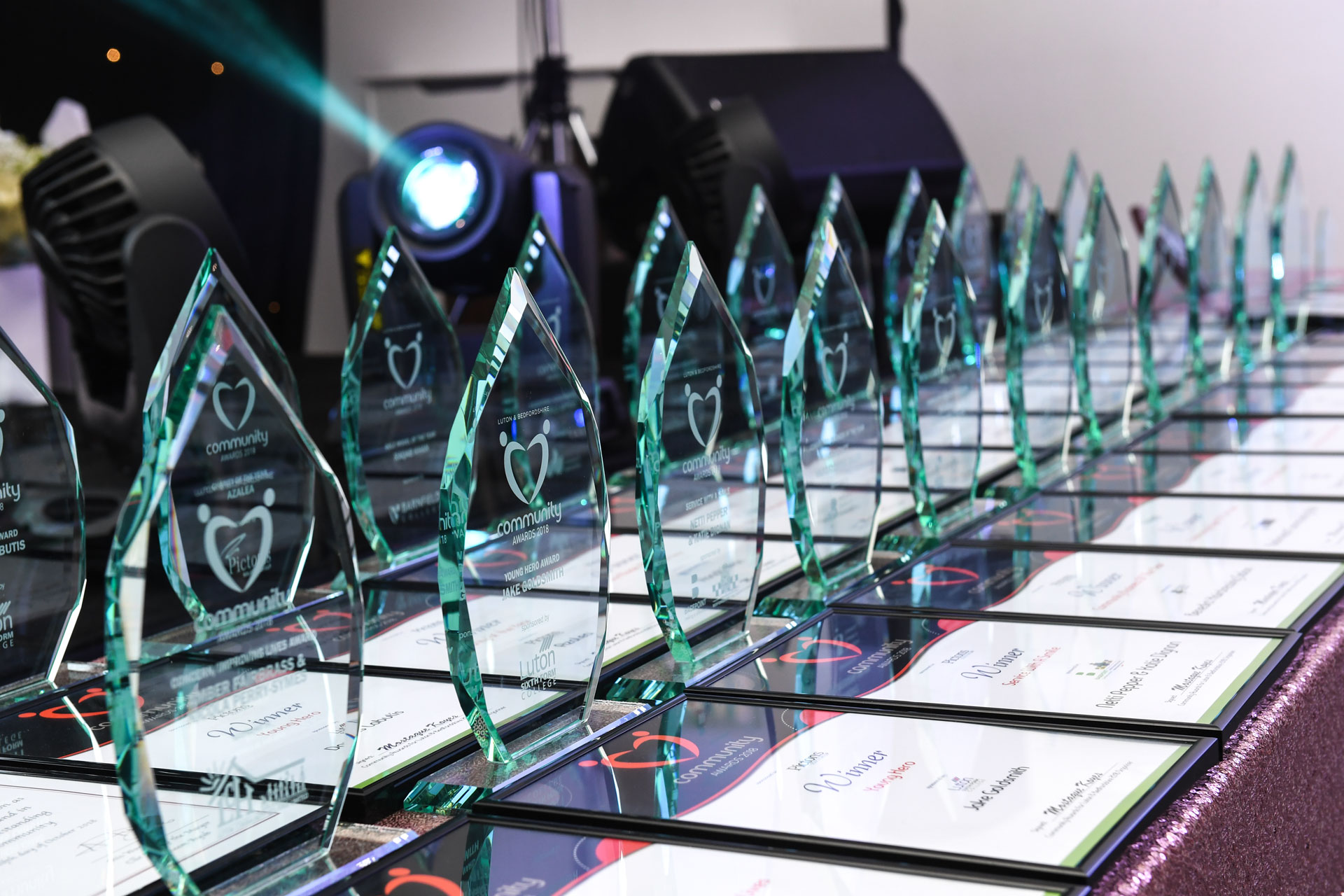 ---

CONCERN AWARD / IMPROVING LIVES
Judges will be looking for outstanding teams, individuals or organisations working in the private, public or voluntary sector. For example, someone working within health or social care whose extra efforts have made a real difference to the life of someone vulnerable or a disadvantaged group.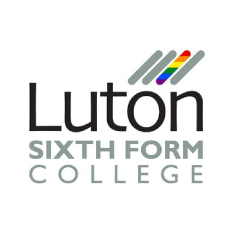 YOUNG HERO
Judges will seek to recognise any young person under 18 who has overcome a personal difficulty or made a stand to improve their life or the lives of others. For example young people coping with bereavement, bullying, disability or medical problems, or someone who has organised support for others who face such problems.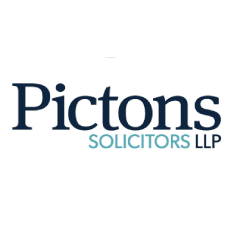 CHARITY OF THE YEAR
The award will go to the group who has done the most for charity this year. Perhaps you know an outstanding charity group, a tireless group of fund raisers, or a charity who deserves the award for the charity work they have run over a long period?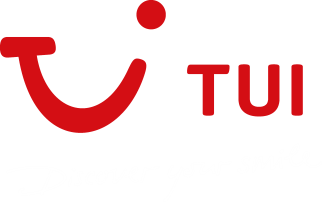 SERVICE WITH A SMILE
Do you know someone, or a group or company, who provides outstanding service way above what might be expected? Then this award is for them. Tell us how they operate, and what it is about their service that is so outstanding and makes them way above average for customer care.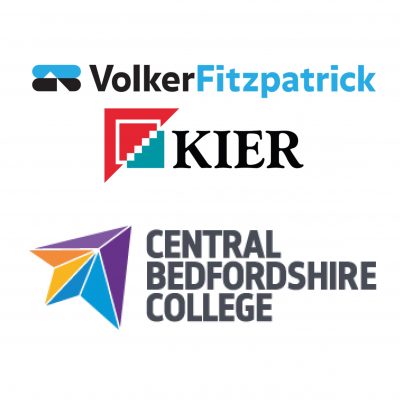 ROLE MODEL OF THE YEAR
Tell the judges about someone who strives to achieve their best at work, in their studies, in sport or in their community. We especially welcome nominations for people who do their very best despite having to overcome difficulties.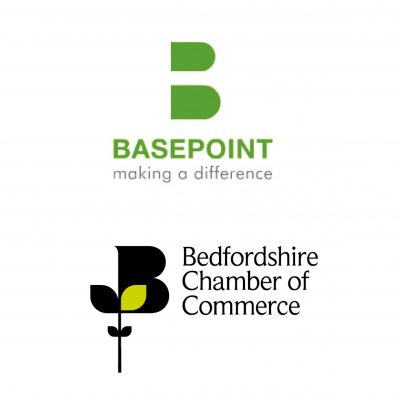 COMMUNITY BUSINESS OF THE YEAR
The judges will want to hear about commercial organisations which provide added value to the communities they serve. Do they support a local charity in some way, sponsor a football team, never fail to show up at community events? Don't forget companies that have high standards when it comes to reducing their environmental impact, or who promote the green agenda to customers and the community.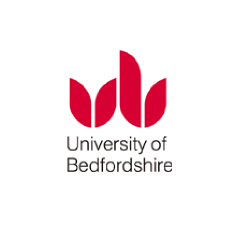 EXCEPTIONAL ACHIEVEMENT AWARD
You can directly nominate someone for this award, but the judges will also look at nominees in other categories who may fit the bill in their opinion. This award must go to someone who has made an outstanding difference to their life, community, family, school or organisation. If they did it against all the odds, they could be our winner!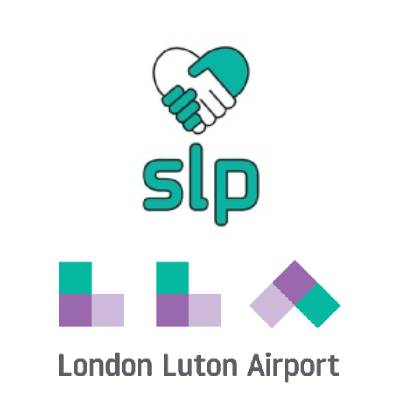 COMMUNITY PROJECT OF THE YEAR (NOMINATIONS FOR GROUPS ONLY)
The judges are looking for a project that has triumphed in the community. Supporting local people whether on a one-to-one basis or as a group – maybe a community centre with projects that have had long-lasting impact on the community. All the better if they have managed on a shoe-string or achieved results despite facing challenges
COMMUNITY ARTS AWARD
If someone has put on a production, spread the word about literature, brought music to your ears, or painted the town red, the judges want to know. Winners are likely to have been working with a tight budget and must have devoted their activities to the benefit of the community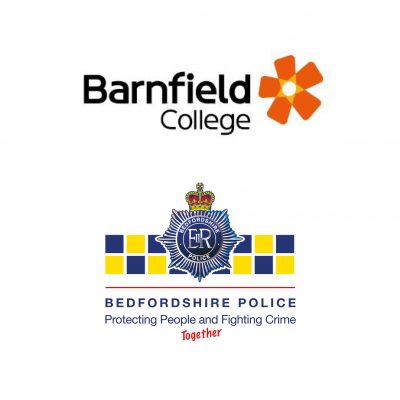 THE MARK WEST AWARD
Judges will be looking for the person, group or business that has done the most to work in harmony with others, promote diversity, and positively discourage discrimination. Of particular interest are initiatives around networking and mutual support between local projects and business where the benefits are for the whole town, crossing community lines and involving people from all backgrounds and sectors.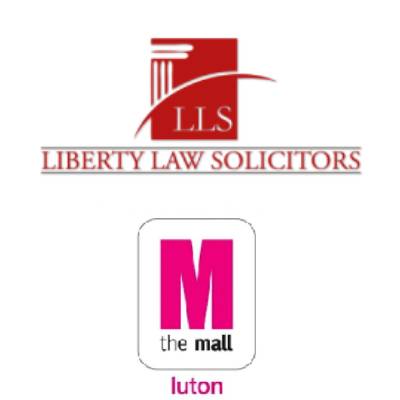 HELPING HAND AWARD
Is your neighbour one in a million? Is the person living down the street from you a true gem? We're looking for those ordinary people we know are in every street who you simply couldn't manage without. So if someone you know is always there with a listening ear, helps with household tasks, supports your caring responsibilities or generally makes life easier and more pleasant where you live, let us know.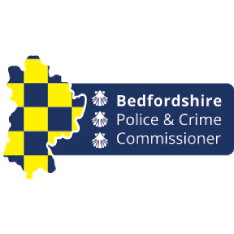 LIFETIME ACHIEVEMENT AWARD
This award is especially for anyone who has worked tirelessly and constantly for the benefit of others for 20 years or more. It could be a volunteer, fundraiser , community leader or charity supporter. What matters is that they have devoted a significant number of years to the activity and you believe they deserve special recognition for their efforts.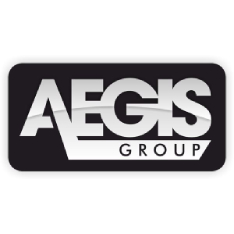 SOCIAL CARE HERO
It's not just doctors or nurses who care for people in need. Throughout our community are vast numbers of carers and foster parents devoting their time and love. A loving, stable home can change the life of a child whilst the invaluable work of a carer plays a vital part in helping people to have a better quality of life. Whose life as a carer or foster parent deserves recognition?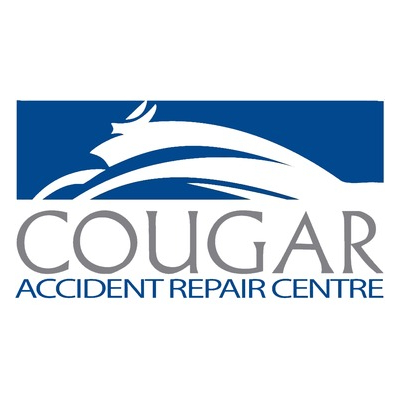 HEALTHCARE HERO
Doctors and nurses: professionals dedicated to helping those in need. We want to recognise those special people whose care, attention and commitment have gone beyond the call of duty, who have shouldered this responsibility with spirit, good humour and devotion. Who do you know who is truly a health care hero?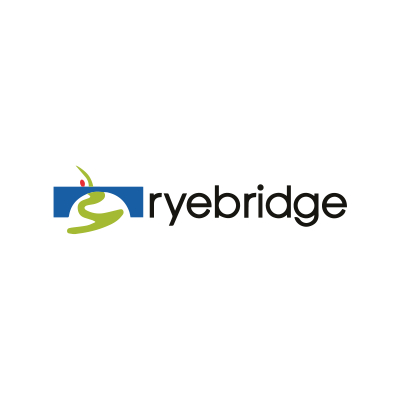 SPORTING ACHIEVEMENT
This award recognises sports people, teams or clubs. We're looking for groups or individuals who may have achieved outstanding performances, shown outstanding ability or major improvement in their sport. They may have given service to sport as an administrator or official, or perhaps they promote sport and influence members of the community to take part.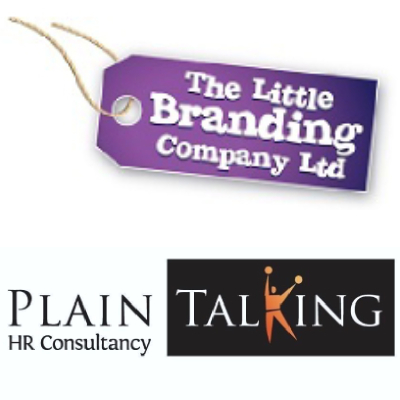 FUNDRAISER OF THE YEAR
The worthy nominees for this award will be those individuals who raise money for charities or local causes. They are almost certainly an exceptional person who devotes significant time and energy to support the causes close to their heart. Whether they are someone has many years of fundraising under their belt or they are just starting out but already making waves, we'd like to hear about them.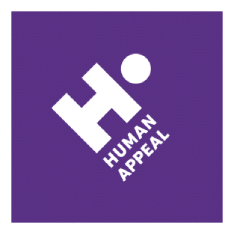 VOLUNTEER OF THE YEAR
Our winner will be someone who selflessly devotes themselves to a cause. It doesn't have to be formal volunteering, although it could be. Perhaps our volunteer champion runs a kids football team, organises neighbourhood watch, is a hospital visitor, or on the board of school governors? Please enter them in this category if they provide an invaluable, unpaid service to the community.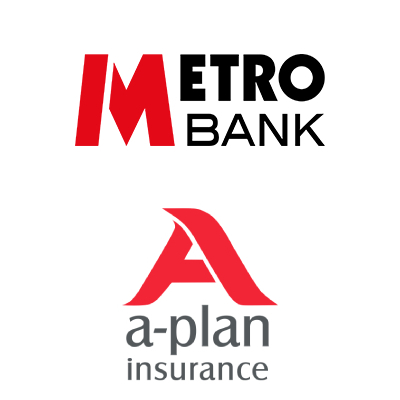 TEACHER OF THE YEAR
Do you know an extra special teacher? Let the judges know about their commitment, how they help over and above the day job, and the results they have achieved. Judges would especially like to hear from pupils for this category.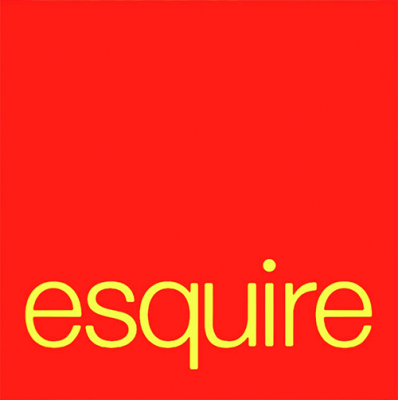 OUTSTANDING BRAVERY
We want to recognise people who have responded in the most courageous way. We're looking to reward someone who has shown bravery, fortitude and true grit. It could be a emergency situation; putting someone else's safety and wellbeing ahead of their own; or bearing up to illness or disability. But don't let us set the boundaries – tell us about your hero.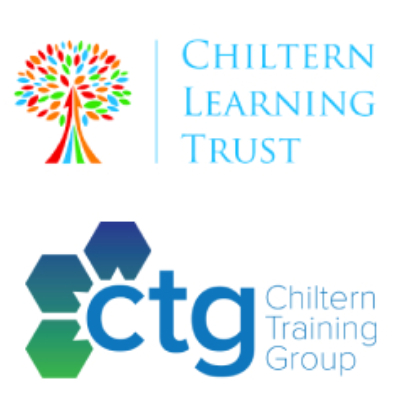 PARENT IN A MILLION
All parents are special, but we want to hear about those who are extra-special. Someone who is coping against the odds or doing a great job despite severe difficulties, perhaps. And we're including those who open their homes and their hearts to foster vulnerable local children too. We welcome all nominations, but our judges would be particularly pleased to hear directly from young people.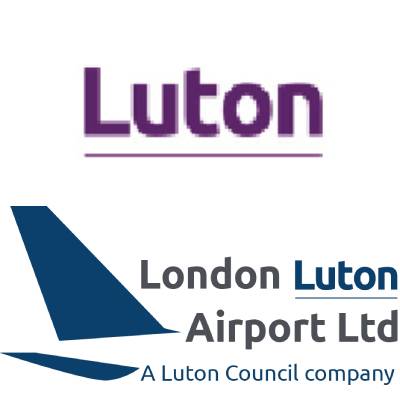 MAYORS AWARD
This one's for ordinary people making an extra-ordinary difference to the lives of others. It could be someone who helps the vulnerable or disadvantaged, a charity volunteer, or a tireless fund raiser. Don't forget people who are not part of an organisation; perhaps the person who always gives a lift to after-school activities for the neighbourhood kids or someone who organises the local football team.

---
GARRY FORSYTH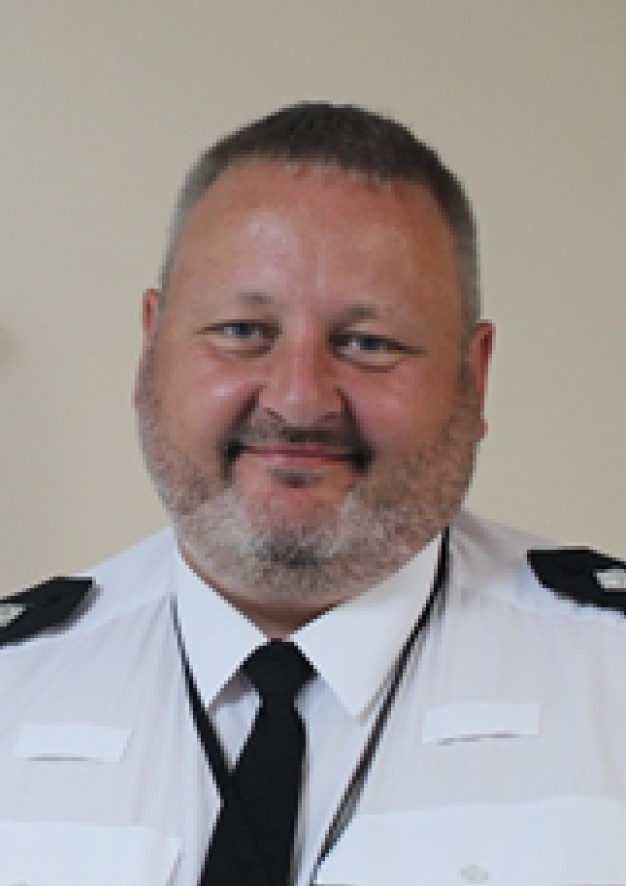 CHIEF CONSTABLE, BEDFORDSHIRE POLICE
---
Garry joined Northamptonshire police in 1994 and was promoted to the rank of Sergeant in 1997 performing a variety of roles at this rank. On promotion to Inspector with 7 years' service I assumed the role of Sector Commander and then Detective Inspector being the Senior Investigating Officer for a range of complex and interesting cases. In 2015 Garry was appointed Deputy Chief Constable at Humberside Police where he also served as temporary Chief Constable for 4 months in 2017 prior to transferring to Bedfordshire as Deputy Chief Constable. On 1st August 2019 he will take over as Chief Constable of Bedfordshire Police. He is the Vice Chair of the NPCC Roads Policing portfolio and in my spare time enjoy golf, my dog and my family.
RACHEL HOPKINS
MP LUTON SOUTH
---
GARY SWEET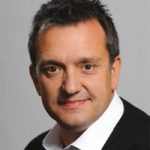 CHIEF EXECUTIVE OF LUTON TOWN FOOTBALL CLUB
---
Luton Town chief executive Gary Sweet orchestrated the Club's exit from administration during 2008/09, uniting a small number of supporters and businessmen who invested into a long-term plan to stabilise the Hatters. Overwhelming points deductions handed down from the FA and the Football League made it impossible for the Hatters to remain in League 2 in 2009, but the Club won the Johnstone's Paint Trophy and celebrated a return to the League following their Football Conference title success of 2013/14. During a career with various global corporations, Gary began his involvement in football by becoming a founder director of the Luton Town supporters Trust –Trust in Luton – in 2002.
PAUL M FULLER CBE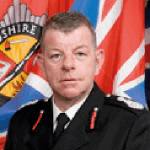 CHIEF FIRE OFFICER, BEDFORDSHIRE FIRE AND RESCUE SERVICE
---
Paul Fuller joined Bedfordshire and Luton Fire and Rescue Service as Chief Fire Officer on 18 February 2002. Paul is a Fellow of the Institution of Fire Engineers, he has completed a Master of Science in Human Resources Management, Batchelor of Science in Fire Safety Technology and Management. He is a member of the Bedfordshire St John County Priory Group, the Police Partnership Board, Children's Burns Camp, and Chair of the Bedfordshire and Luton Chief Executive Forum. He is a Committee Member for the Fire Service Parliamentary Scheme. Paul was made a Freeman of the City of London in 2012. Chief Officer Fuller was awarded the Queens Fire Service Medalfor exemplary service in the Birthday Honours 2008 and made Commander of the British Empire by her Majesty in the 2016 New Year's Honours List.
ROBIN PORTER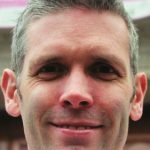 CHIEF EXECUTIVE, LUTON BOROUGH COUNCIL
---
Robin has worked in the public sector for five years during which time he has had five roles for Luton Borough Council. In January 2017, he was appointed as Deputy Chief Executive of Luton Borough Council. In addition to his existing duties, Mr Porter will provide support for Chief Executive and the Corporate Management team in driving forward the Luton Investment Framework and delivering Luton's key objectives. He has also been the Bedfordshire Total Place Programme Director and Luton's Building Schools for the Future Programme Director delivering a capital infrastructure programme worth £580m. As part of that programme, he set up a public private partnership vehicle which has been hailed as a national exemplar that is delivering new schools, 450 social houses, IT projects, plus a host of new community facilities.
---
CLLR SIAN TIMONEY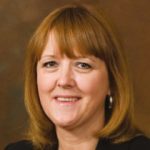 DEPUTY LEADER OF LUTON BOROUGH COUNCIL
---
Luton Councillor Sian Timoney is the Deputy Leader of Luton Borough Council and Portfolio Holder for Regeneration. As a Borough Councillor, Sian represents Farley Ward in Luton. She has served on many committees including Social Inclusion Scrutiny (Chair), Health Overview and Scrutiny and Development Control (Chair). Sian was elected the first female Chair of Bedfordshire and Luton Combined Fire Authority in 2009 and held that position until 2012. Sian is also Chair of Employers Side National Joint Council for Local Authority (pay) and a Member of two other pay negotiating bodies for the Fire Service and Teachers. Sian holds a degree and MSc in Midwifery and until recently worked part-time for the University of Bedfordshire as a Senior Lecturer in Midwifery and Women's Health. She now works as a locum midwife at the Luton and Dunstable Hospital NHS Trust and Visiting Lecturer at the University of Bedfordshire.
SUJEL MIAH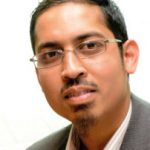 DIRECTOR, LUTON EMPLOYABILITY TRAINING SKILLS HUB (LETS HUB)
---
Sujel has a broad range of experience working in the public and private sector as an organisational development consultant. Sujel holds a BA in Media Advertising and a Masters in Community Education, with an array of supplementary qualifications in change management, leadership, organisational development and strategy. Sujel currently heads up the LETS Hub – an exciting public and private sector partnership project offering real support to those looking for employment as well as those who are economically inactive. Since the Hub opened its doors in March 2015 it has supported over 300 individuals into training, education and employment opportunities. Sujel is an active member of the community overseeing the Community Soup Kitchen, serving as the Chair of Active Support Education Centre, Governor for Luton Sixth Form College and is a visiting lecturer at the University of Bedfordshire.
GURCH RANDHAWA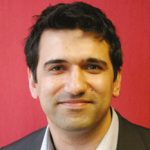 PROFESSOR AT UNIVERSITY OF BEDFORDSHIRE
---
Gurch is Professor of Diversity in Public Health and Director of the Institute for Health Research at the University of Bedfordshire. He is also a Fellow of the UK Faculty of Public Health, Royal Society of Public Health and Royal Society of Medicine. Gurch is an international expert on the development of patient-centred care pathways in diabetes, kidney disease, transplantation, and end-of-life care amongst diverse communities. He is Co-Chair of the European Working Party on Organ Donation among Diverse Populations; a Member of the UK's NICE Guidelines Development Group on Organ Donation; and he is currently serving as Chairman of the Department of Health's End-of-Life Care for Advanced Kidney Disease Project Board. He also undertook a series of individual meetings with the UK's Faith and Belief Leaders to discuss organ donation. He is a recipient of numerous grants from organisations such as the Department of Health, National Institute for Health Research, Kidney Research UK, Big Lottery Fund, NHS Blood & Transplant and the King's Fund.
ATTIQ MALIK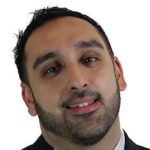 DIRECTOR, LIBERTY LAW SOLICITORS
---
Attiq Malik is a Director of Liberty Law Solicitors and a Solicitor-Advocate with rights of audience to appear in all Civil and Criminal Courts in England & Wales.Specialising in both Criminal and Employment Law, Attiq has previously acted as a lawyer for the RMT, T&G and CWU trade unions as well as businesses ranging from SME's to educational establishments to national and mulitnational companies. Having appeared on the pilot episode of Channel 4's hit TV programme 24 Hours in Police Custody, where he and his team achieved an acquittal for a client facing a charge of conspiracy to murder, the criminal practice has undergone rapid expansion in the areas of serious crime. Attiq is currently the chair for the Luton People's Assembly, campaigning against Austerity and Discrimination, as well as chair for the Luton Momentum group and sits on the committee for the Society of Asian Lawyers. Attiq also regularly hosts a legal debate show on Inspire FM.
---
HELEN BARNETT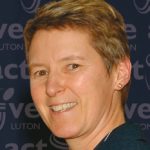 CHIEF EXECUTIVE OF ACTIVE LUTON
---
Helen was appointed Chief Executive of Active Luton in 2005. The charitable trust is responsiblefor operating a variety of sports facilities across the town, including the new 50m 'Olympic' pool. The Active Luton team is also commissioned by Luton Borough Council, NHS Luton and others, to provide a range of community outreach initiatives promoting the value of sport and physical activity in addressing health and well-being, lifelong learning and community safety.
LYNNE HUGHES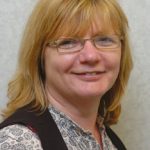 EDITOR AT HERALD & POST
---
Lynn Hughes has been editor of the Luton News, Dunstable Gazette, Herald and Post and Leighton Buzzard Observer for the past six years. Before that she was editor of the Messenger Newspaper group in South Manchester. She is married with two children.
FOZIA IRFAN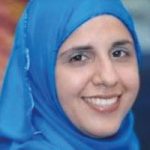 HEAD OF GRANTMAKING, THE BEDFORDSHIRE AND LUTON COMMUNITY FOUNDATION
---
Fozia Irfan is Head of Grantmaking at the Bedfordshire and Luton Community Foundation. She has experience of managing programmes of funding for a wide variety of community projects and particularly those aimed at young people and women. She is also a Regional Adviser to BBC Children in Need providing expertise in the analysis of projects and organisations for effectiveness. In addition, Fozia is a Trustee at the Wakefield and Tetley Trust in East London which funds projects for people affected by poverty within the area and she was recently invited the join the National Steering Group at the Local Trust in its research on Empowered Communities in the 2020's.
CLLR JACQUI BURNETT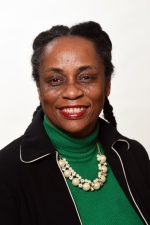 LUTON BOROUGH COUNCIL
---
Jacqui Burnett FMAAT, MCMI originates from Hackney, London and has lived in Luton for over 30 years. She has worked in financial management, equality, diversity and inclusion in the public, private and voluntary sectors. She has been a Labour Luton councillor since 2007 and is the Portfolio Holder for Customer & Commercial (Traded Services). She also serves on the Arts Council South East, as a school governor at two schools, a Director of Foxhall Homes, Diversity Officer at Herts and Beds Community Unite the Union, Chair of APSE's Income, Commercialisation and Trading Advisory Group and as Vice-Chair of the African Caribbean Community Development Forum.
---
ROY GREENING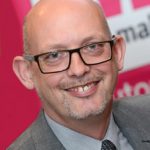 GENERAL MANAGER, THE MALL LUTON
---
Roy has worked at the Mall Luton for 13 years. He is an active member in the local community chairing Luton Shopmobility, Trustee of The Mall Nursery & Creche, Luton BID board member and founder member of Luton Business Against Crime. Previous to working at the Mall Luton he had 23 years of food retailing and 3 years in facilities management.
DR NINA PEARSON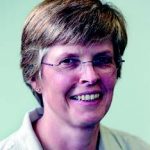 CLINICAL CHAIR, LUTON CLINICAL COMMISSIONING GROUP
---
Nina is the Clinical Leader of the CCG overseeing the Governance, Organisational Development and Clinical Leadership. She ensures that the CCG's core purpose of enabling good health and wellbeing for the people of Luton is delivered, creating with others the culture of the organisation and upholding our values which place the patient, their family and carers at the very centre of everything we do.
---
MARIE KIRBYSHAW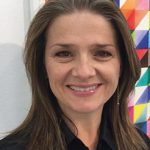 CHIEF EXECUTIVE, LUTON CULTURE
---
Marie joined Luton Culture in June 2015 bringing over 20 years experience in cultural business leadership, artistic programming, public engagement and strategic planning. She graduated university with an MA in Museum Studies and Fine Art degree. After practicing as an artist and lecturer in art and design in Newcastle, Marie managed Washington Arts Centre before becoming Director of Milton Keynes Arts Centre. Ten years ago Marie moved into an arts commissioning role with Milton Keynes Council where she worked as Cultural Services Manager leading on the strategic development and delivery of arts, heritage, library and cultural events. Marie's role at Luton Culture is to drive forward the Trust's arts and cultural ambitions, build more productive and impactful partnerships and increase the use of libraries and the three core cultural sites at Stockwood, Wardown and the Hat Factory.
CARON HOOPER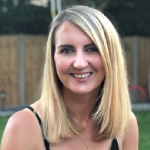 COMMUNITY RELATIONS EXECUTIVE, LONDON LUTON AIRPORT
---
Caron is responsible for leading on LLA's Community Engagement strategy which involves giving young people a brighter future, building charity partnerships, supporting the local community and engaging with schools. Caron previously worked in the charity sector and has over eight years' experience in event management and understands how vitally important work like this is within a community.
---
JUSTIN RICHARDSON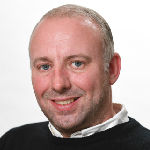 CHIEF EXECUTIVE, BEDFORDSHIRE CHAMBER OF COMMERCE
---
Justin was appointed Chief Executive at Bedfordshire Chamber of Commerce in 2018 to spearhead an exciting period of investment and transformation at the Chamber. Having previously worked as Head of Finance & Strategic Partnerships, Justin has led on a number of local business support programmes and can draw on an extensive network to bring an insight into the current local business and economic landscape. Before life at Bedfordshire Chamber of Commerce Justin worked in manufacturing and logistics. He is married with one son.
ALTAF HUSSAIN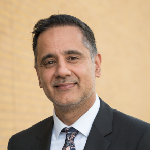 PRINCIPAL, LUTON 6TH FORM COLLEGE
---
One of the things Altaf loves most about his job is that all of his students and staff are happy, optimistic, entrepreneurial and aim to be the very best they can possibly be – he learns so much from them. He is also convinced the future Prime Minister of this country will come from Luton Sixth Form College – you read it here first! In his spare time, he is a trustee for the wonderful Luton children's charity Level Trust, and a former Vice Chair of Lealands High School Governing Body.