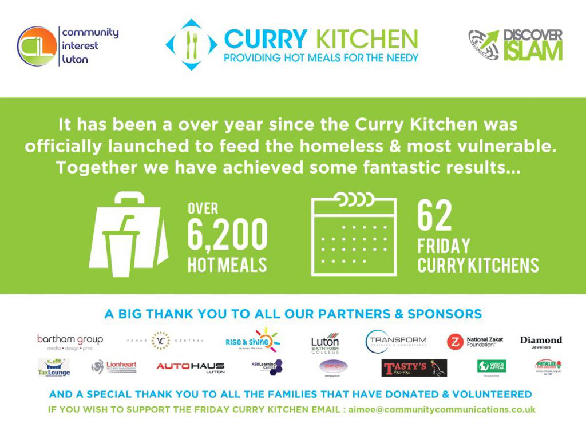 Weekly Curry Kitchen
The Curry Kitchen is a pioneering partnership project with Community Interest Luton, Venue Central, Discover Islam Information Centre and local businesses. Our aim is to provide hot meals to the most needy in Luton.


We run a weekly Curry Kitchen service as well as delivering food prepared to homeless shelters in the locality. The project is sponsored by the local business community.

Furthermore, volunteers from various local businesses are on the frontline working together to provide hot meals to the homeless and most vulnerable. If you would like to get involved with the Curry Kitchen whether its sponsorship or volunteering please email info@ciluton.co.uk.